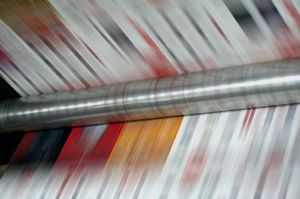 Man against machine? Not at DigiPRINT.
We employ the most technologically proficient equipment in our industry. Our machines allow us to do things better, faster and less-expensively than our competition.
We understand that most people could care less about what brand of press or copy machine we own, so long as the project is delivered when promised, as promised. But we can't help ourselves. We're proud of our toys. We think you'll be proud of them too -- once you see how great they make you look.
Digital Print/Copy
Offset Printing
Finishing